André Coutinho*, Cátia Fernandes*, Corentin Rascle*, Luís Marques*, Nina Jokisic*, Rui Ribeiro*, Sara Cortez*, Jorge Marinho**
*Student attending the Applied Languages / Major in Business Relations Study Program – University of Porto Faculty of Arts and Humanities (Portugal) / 2018-2019
**Research supervisor. Ph.D. in Communication Sciences, BA in International Journalism, Professor at the University of Porto (Portugal)

e-mail: marinho.mediaanalysis@gmail.com

Abstract
From a survey conducted in November 2018, this article presents and looks at various statistical data regarding the role of Public Relations, within the context of startups of creative industries housed at the University of Porto (Portugal). Said companies were surveyed for the purpose of getting to know their perspectives relative to the domestic market and to internationalization.

Keywords: creative industries; Portugal; Public Relations; startups; University of Porto

Introduction
(This article is based on research work conducted as part of the curricular unit of Public Relations under the Applied Languages / Major in Business Relations Study Program–University of Porto / Portugal Faculty of Arts and Humanities / 2018-2019).
This work concerns a set of startups of creative industries housed within a structure of the University of Porto (UP / Portugal) – "Following a clustering strategy and resource sharing between startups, innovation centers and anchor projects, UPTEC offers its projects the specific support they need, engaging them into a broader and transversal network of national and international partners and mentors." (The Mission). The companies covered by this work are located in the center of Porto: "UPTEC Baixa is the attraction and meeting point for people who look to experience, explore and develop their creativity in entrepreneurial ways, in the heart of Porto. (…). From this point, UPTEC has consolidated in recent years as the biggest center of cultural and creative businesses in the country." (UPTEC Baixa).
A specific framework needs to be stressed: "Created in 2013, the School of Startups is a business ideas acceleration program, promoted by UPTEC – Science and Technology Park of University of Porto. The School of Startups is designed to prepare entrepreneurs to the challenges of creating and developing a new business project." (UPTEC. Escola de Startups). Beneficiaries include "Graduate entrepreneurs who have business ideas on arts, sciences or technologies and wish to start up their own company." (UPTEC. Escola de Startups).
This article results from research conducted for the purpose of determining, based on a survey, the role of Public Relations in UPTEC startups. Thus, this work basically presents several exclusive statistical data.

Methodology
The survey, from which we delve deeper into our study, was conducted on the Google platform and was sent solely via email, by the UPTEC's communication department, to the companies under analysis: 1- "Andreia Garcia Architectural Affairs," 2- "Planet Fusion Studio," 3 - "CREA," 4 - "Diogo Aguiar Studio," 5 - "FAHR 021.3," 6 - "Frame Productions," 7 - "Galula," 8 - "Gesto Filmes," 9 - "Iguaneye," 10 - "Lovers and Lollypops," 11 - "Maria Maleta," 12 - "Movement Lab," 13 - "Ncrep," 14 - "Noocity," 15 - "OSTV," 16 - "Pinguim Atrevido," 17 - "Rosmaninho e Azevedo," 18 - "Science Office," 19 - " Spot," 20 - "Summary," 21 - "Transistor," 22 - "We fix you." This list comprises the "2018 Companies Portfolio," an annual edition of the University of Porto Science and Technology Park, containing every company associated with it (UPTEC 2018. Companies Portfolio). Anonymity, this survey's main feature, allowed each startup to take part only once. The reply period ran from November 16th to 29th , 2018, with a majority of companies participating (54.54%): 12 out of 22.

Results
The surveyed startups
Most startups belong to the field of design- (33.3%) and fashion-related creative industries (25%). Most of the startups (75%) comprise a staff of one to five members.
Half (50%) of the startups has been in existence for over two years, with 41.7% aged one to two years.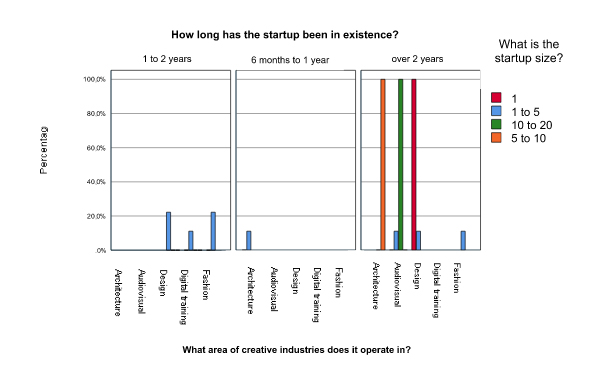 Graph 1 - The perception of the importance of Public Relations by surveyed startups
On a scale of one to five, where one being the least important amount and five being the most important, most startups (83.3%) defined with a score of four the level of importance of Public Relations at the beginning of their lives. In the case of the importance of Public Relations at a later period, the startups scored it three, four and five, in the same proportion (33.3%).

Graph 2 – Answers to the questions: «In your opinion, what is the relevance of Public Relations to a startup at the beginning of its life?» and «What is the subsequent importance of Public Relations to a startup?»
Applying Public Relations strategies
Among surveyed startups, half (50%) stated having adopted Public Relations strategies.
Eighty-three point three percent considered dispensable the use of data analysis and interpretation software, while 100% of startups agreed that it is usual to prefer other priorities at the expense of Public Relations. Still, 75% of surveyed companies stated that they used Public Relations strategies internally.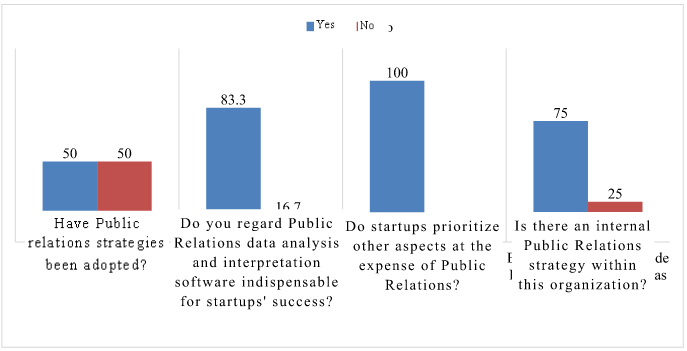 Graph 3 – Results of the questions: «Regarding this startup, have Public Relations strategies ever been adopted?», «Do you regard Public Relations data analysis and interpretation software indispensable for startups' success?», «Do you agree with the statement that a few startups sometimes prioritize other aspects at the expense of Public Relations?» and «Is there a knowledge conveyance and relevant information sharing strategy among the people comprising the startup?»
Most startups (66.7%) determined that budgeting was the biggest stumbling block to applying Public Relations strategies. Other difficulties pointed out included the following: time, lack of available skilled professionals, shortage of knowledge and affinity, with each of these options showing a percentage of 8.3%.

Graph 4 – Results of the question: «What is a startup's biggest stumbling block with regard to Public Relations?»
The most effective and most important means used in external Public Relations
By being able to choose several options, most startups (91.7%) chose the Internet as the most effective and most important means of Public Relations, with the written press the second most chosen option (58.3%). Television and reliance relative to the outlined Public Relations plan appeared in only 8.3% of startup choices.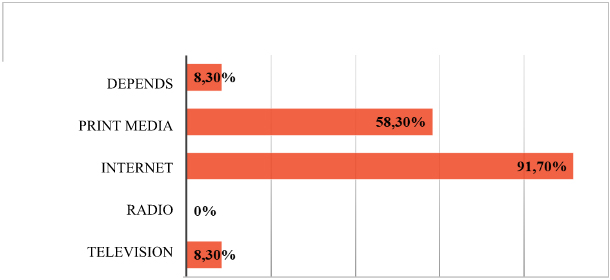 Graph 5 – Results of the question: «Of all the existing media, which one(s) is (are) the most effective and most important in the company's Public Relations externally?» Should a startup's Public Relations be assigned to an agency? or should an investment be made in training employees?
With the possibility of giving multiple answers to this question, startups favored hiring a professional in the area of Public Relations (50%). Investment in training the startup's employees in this same area was second with 33.3%. In turn, the hiring of a communications agency and the belief that investment in Public Relations is not crucial achieved 25%.

Graph 6 – Results of the question: «Do you consider it vital for a startup's success to hand over its Public Relations to a communication agency, hire a professional in the field or even invest in training the startup's employees in the area of Public Relations?»
The internationalization of startups
When questioned as part of their internationalization, the vast majority of startups (92%) responded that they are already operating or seek to operate in the domestic and international markets, with a small minority of 8% answering that they seek to operate only in the domestic market. Of startups already internationalized or seeking internationalization, 50% stated that they operated or would seek to do so in over five countries, 20% in three countries, and 30% in two countries. As for the importance of Public Relations in this area, 50% considered it more important within the domestic context and 50% within the international context.

Graph 7 – results of the question: «Does this startup have or seeks to have operations in the international market?»
Graph 8 – results of the question: «If this startup has or seeks to have operations in the international market, in how many countries does it have specific plans to operate or is already operating?»
Graph 9 – results of the question: «Do you think that Public Relations are more important at domestic or international level?»
Regarding the best way to communicate their message in a foreign market, 66.7% of startups stated that the best option involves conducting research on the market and adapting to it. Twenty-five percent of companies chose using International Public Relations means, while 8.3% opted for using local Public Relations means.




Graph 10 – results of the question: «How do you approach Public Relations internationally?»
Analysis of results
The surveyed startups were selected because they belonged to creative industries and were set up within a structure of the University of Porto (Portugal) - UPTEC-PINC. This relatively low number also enabled analyzing one area in particular, taking into account that, when a Public Relations professional runs relations between publics and organizations, he/she can serve as a cultural producer, to develop creative projects. We point out that most startups studied (75%) comprises one to five workers, making them microcompanies. Fifty percent of analyzed companies have been in existence for over two years, having attained or being on the verge of attaining maturity. Forty-one point seven percent of these startups have existed from one to two years; in relative terms, they are at the development stage. With regard to the percentage of companies that adopted or adopt Public Relations strategies, the startups were divided: 50% responded favorably and 50% unfavorably.
When inquired as to the relevance of Public Relations at two distinct stages of their lives, startups gave contradictory responses to previously mentioned results. Most of them (83.3%) assigned an importance of four out of five to Public Relations at the beginning of their lives. At a later stage, importance levels three, four and five recorded identical rates of reply, with each standing at 33.3%. This is shown to be contradictory, since only 50% of startups said they had actually adopted Public Relations strategies, while a large majority attached a great deal of importance to them. From our viewpoint, the startups that have been in existence for over two years (50%) and which are at a more advanced stage of their development are likely to pay attention to other aspects of the business plan. This way, startups appear to disregard the fact that Public Relations are not important only when they first appear in a market, but also in developing, maintaining and expanding it. A company's public image has to be constantly conveyed from the outset and the message that the startup wants to send needs to be continually reinforced, unless it wishes to lose its impact on its target public.
However, we have to try to understand why Public Relations are not present in every startup. One hundred percent is the percentage stating that startups prefer other priorities at the expense of Public Relations. Seventy-five percent of startups comprise one to five employees. Having to deal with scare resources, there are several problems that these companies face throughout the development of this activity. Regarding Public Relations, 66.7% of companies surveyed stated that the main stumbling block involved budgeting. Other difficulties, such as time, a lack of skilled professionals, shortage of knowledge and affinity, accounted for 8.3% of responses, equally distributed. These results once again become contradictory. In a subsequent question, 91.7% of startups pointed out that the Internet (for instance, social media, blogs and sites) was the most effective and most important means for reaching an external public. Despite entailing a monetary cost, the Internet is a relatively inexpensive means, as the main obstacles associated with it include time spent and knowledge of how to operate it; such difficulties are considered by startups to be minor. The written press was the second means of communication chosen by startups (58.3%), with which budgeting problems are most readily associated. To make use of the written press, certain skills are required, often by turning to a professional in the field, naturally entailing a monetary cost. It is also crucial to point out that, in an issue concerning its replacement, in terms of importance, of the traditional press with the Internet, 91.7% responded favorably, thus converging on previously mentioned results.
Regarding whether a startup's success is more impacted by hiring a communications agency or by investing in training the startup's own employees, 50% of companies responded that the best option is to hire a professional in the field. Taking into account that 75% startups have one to five staff members and that 66.7% felt that budgeting was their main obstacle, we consider that such small companies with so few resources can hardly have, on their team, someone whose duties would be based solely on Public Relations. The same can be said with regard to hiring a communications agency, which garnered 25% of responses. Thirty-three point three percent of startups considered that investing in training in the area of Public Relations was the best option. In our view, this is, in fact, the best and most efficient option for a startup that is still at the stage where resources are scarce, considering that it would be not only a momentary asset, but also a long-term one.
On the other hand, startups have shown considerable acceptance of in-house Public Relations, as 75% of them stated they use information conveyance / sharing strategies among the persons comprising them, using various techniques: sorting data, sending summaries of meetings via e-mail and weekly meetings. Even though most rely on a small number of employees, the diversity of tasks that employees perform calls for in-house Public Relations strategies, in order to maintain cohesion within the organization; in a startup with time constraints and other limited resources, this is of the utmost importance in developing the business plan.
Only 8.3% of startups surveyed seek to operate or are currently operating solely in the domestic market, that is, in their territory of origin. However, despite living in a world regarded as globalized, there are still cultural differences whose management is crucial to the success of internationalization; this fact becomes worrisome, given that 50% of startups stated that they were or would seek to become established in at least five countries. Establishing oneself in a new country calls for a detailed analysis of its culture and market. This is a demanding task regarding establishment in one market, and becomes more complex when the idea is to enter several countries at the same time.
A startup can risk seeing total failure or diminished efficiency of the message it seeks to send to the target public(s). To grasp the startups' vision regarding this problem, we gave them the chance to determine the market where the use of Public Relations is most important – domestic or international. With this issue, the idea was to determine startups' level of awareness in relation to the complexity of internationalization. These companies should, therefore, give preference to Public Relations at international level; this took place in 50% of responses, even though 91.7% seek to operate in this sphere or are already doing so.
When questioned on the best approach to Public Relations internationally, 66.7% of startups responded "market research and adequacy." This is the best option, since this allows the company, as previously mentioned, to improve its chances for market entry.
The option "use of international Public Relations resources" garnered 25% of responses, compared to the response "use of local Public Relations resources," which achieved only 8.3%. While International Public Relations resources are significant, it is the local Public Relations resources that enable creating a profound and lasting link to the target public; this is proven to be all the more significant in a world that is starting to prefer glocalization over globalization.

Conclusion
We concluded this study, having accomplished our goal, since we obtained an answer to our main question: Public Relations are undoubtedly a crucial factor to startups' success.
In short, a startup is a small, relatively young company, with a shortfall of financial resources and which, in general, is still developing its product or attempting to gain market entry. Thus, startups' actions in the area of Public Relations often do not cause much of an impact. However, we can state that startups should plan their communication strategies from the outset and make them a priority, since it is through these that they can attract investors, disseminate their product in the market and, finally, win over the target public.
There are several means that provide startups with the chance to be heard and to show what they are offering. Thus being the case, every startup should look into their principles and determine their ambitions so that they can then outline the most powerful Public Relations strategies and those which best fit into the organization's features, in order to maximize positive results.
From our viewpoint, the Internet is, indeed, one of the means whereby various Public Relations strategies can be set in motion, for achieving positive results. Considering that, these days, most of the population in developed countries is connected to social media, these become very powerful means of communication and advertising.
In conclusion, we uphold the role of Public Relations within startups, to the extent they can contribute toward their success. Despite the difficulties that can emerge throughout their development, these companies should devise their Public Relations strategies, regardless of the complexity of this task.

References
The Mission. Retrieved 19.7.2019 from https://uptec.up.pt/uptec/
UPTEC Baixa. Retrieved 25.7.2019 from https://uptec.up.pt/centers/
UPTEC 2018. Companies Portfolio. Retrieved 25.7.2019 from https://issuu.com/uptec_porto/docs/portefolio_2018-08-23_pages
UPTEC. Escola de Startups. Retrieved 25.7.2019 from https://escoladestartups.org/
Published by Marinho Media Analysis / October 24, 2019
http://marinho-mediaanalysis.org/articles/Oct-24-2019/survey-how-the-startups-of-an-incubator-at-the-university-of-porto